High-strength, high-performance:
Composite-Aluminum Main Rotorblades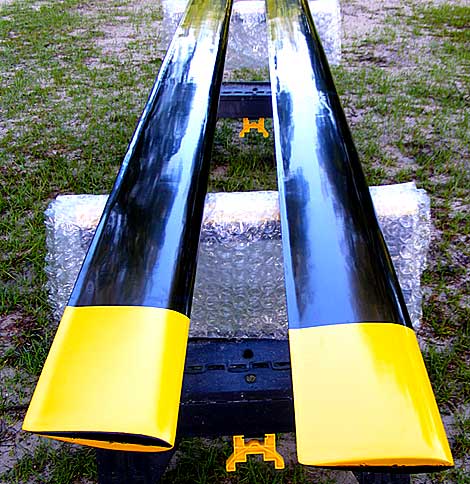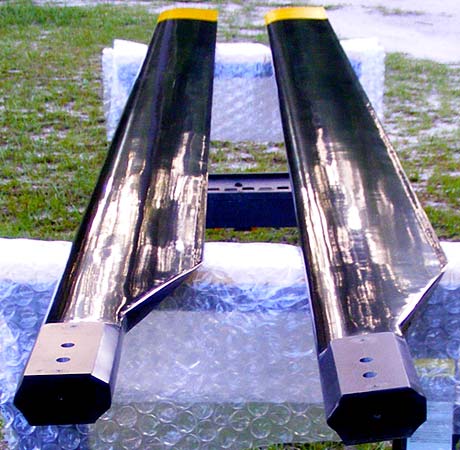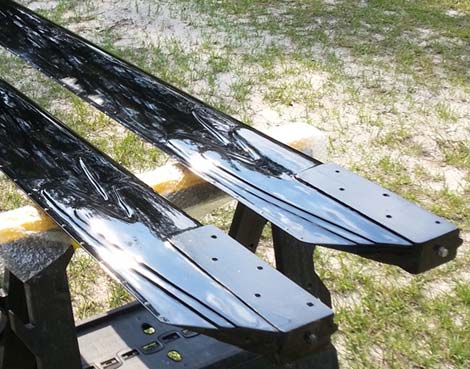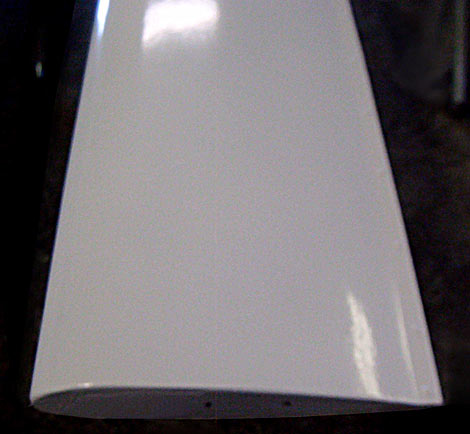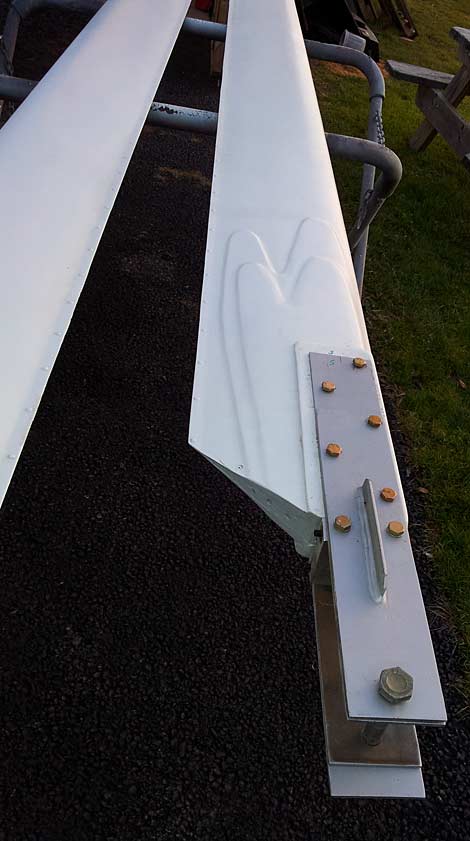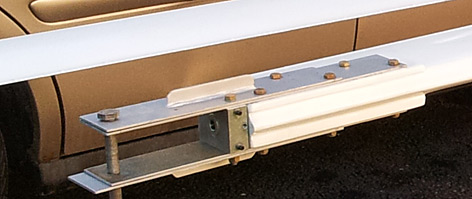 DESCRIPTION:
Composite over aluminum main rotorblades for your RotorWay, Commuter or other homebuilt design. These blades are made with 2 layers of super-strong S2 glass bonded to an inner aluminum structure, then finished with an outer gel coat. The blades are complete and available ready to mount. Custom mounting is available. Blades have an 8" chord, are available in any length up to 12' per blade and weigh under 3 lbs./ft. The mounting plates and bearing blocks shown are extra. These hi-lift airfoils have a 23012 profile. Alternatively, carbon fiber can be substitued for the S2 glass—see pricing below.
Also available: non-hybrid, all-aluminum main & tail rotorblades...

PRICE: $5,385 set with S2 glass, $5,890 set with carbon fiber.
Add a crating cost of $145 per set.
• Add $395 for the mounting plates.

ORDERING:
Please use our online Rotorblade Order Form

CONTACT:
Phone 410-668-2757 from 1pm-7pm EST weekdays, or leave message. To write us, please use the Form below.

| | |
| --- | --- |
| Name | |
| E-mail | (check for accuracy) |
| Phone | |
| Cell phone | |
| Fax | |
| Model | (identify item of interest) |
| Subject | |
| Your Message | |
Back to: Top | Hot Specials Home