An outstanding, high-performance homebuilt:
CH-7 "Angel" One-Seat Helicopter—Read to fly!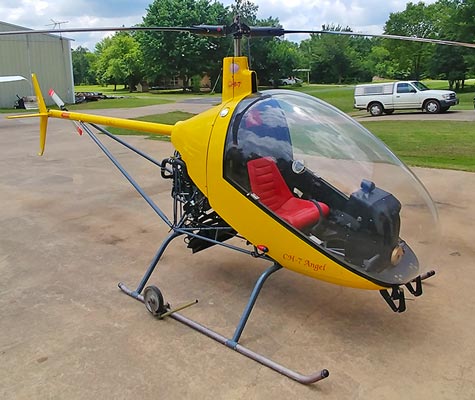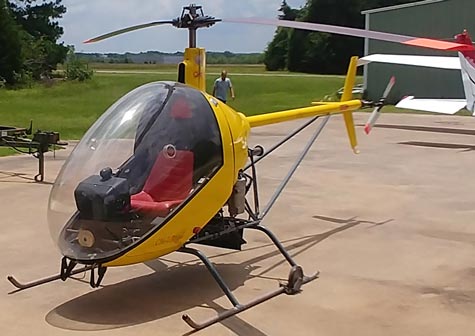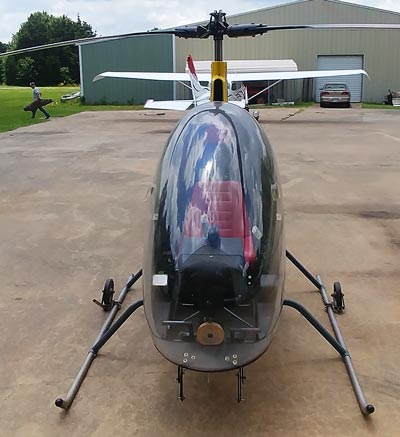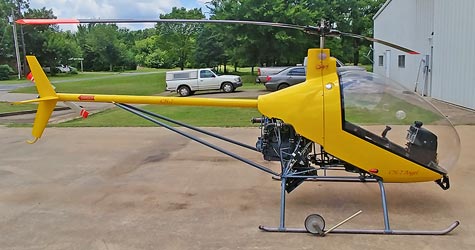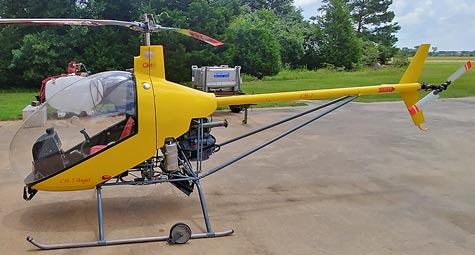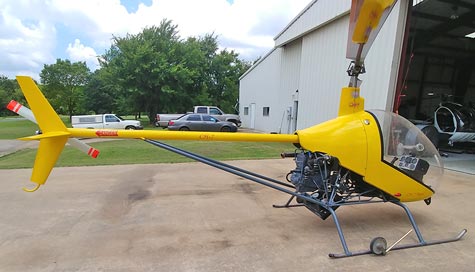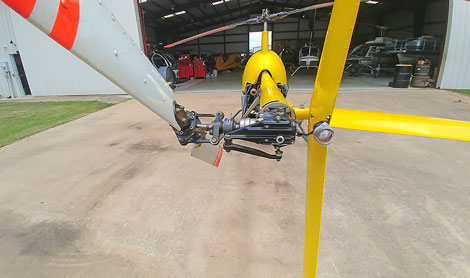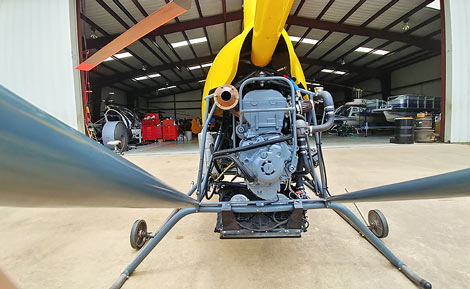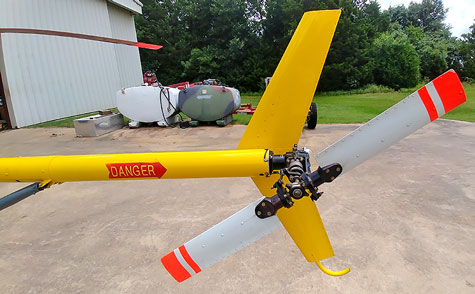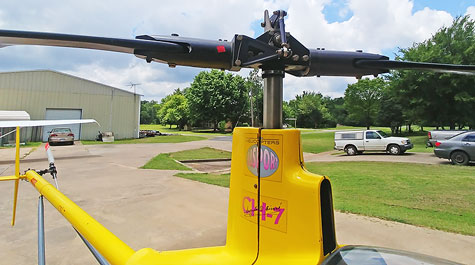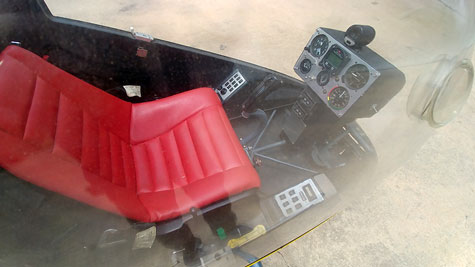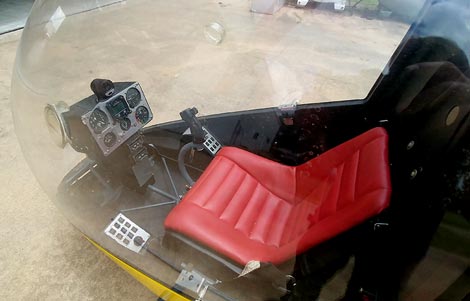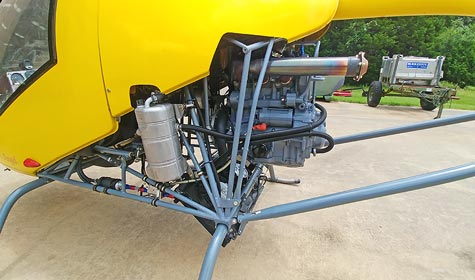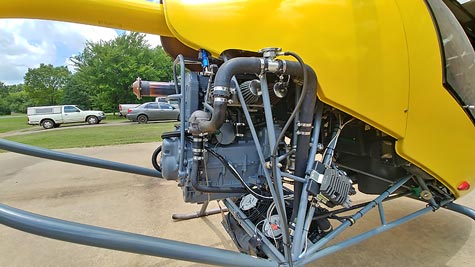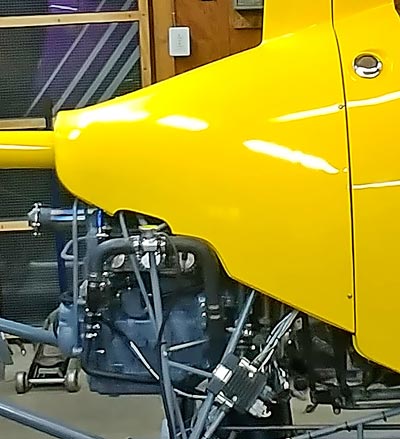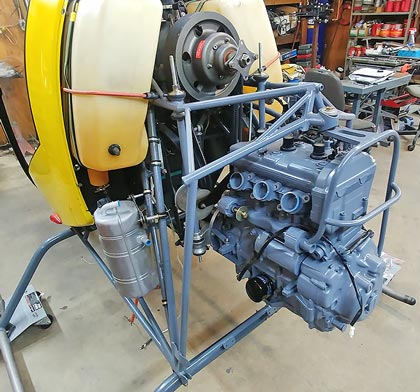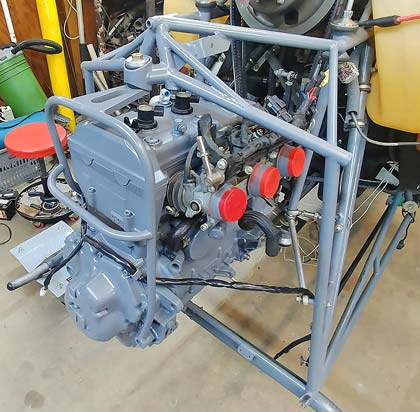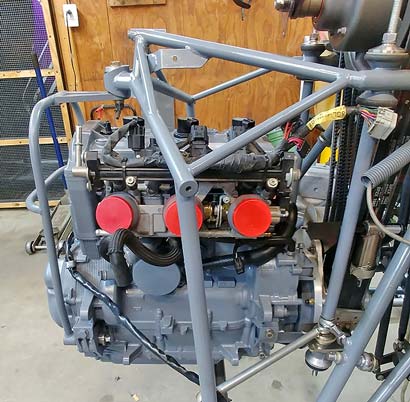 DESCRIPTION:
Ch-7 Angel, single-seat helicopter, ready to fly. 1994 model; S/N 036. This is among the finest single-seat helicopters in the world and a favorite among aficionados.
This Ch-7 has a MAJOR engine upgrade. The original engine, the Rotax 582, was a 2-cylinder, 2-cycle engine of only 65hp. The engine in this CH-7 is the outstanding Yamaha Genesis 130 (2010 model)—a 4-cycle, 3-cylinder, F.I. (fuel-injected), 1050cc engine rated at 138hp! This of course equates to high-performance and reliability. Engine TBO is on condition.
The cab of this CH-7 will accommodate a large pilot—larger than almost all of the 2-seat helicopters on the market. Also features composite main rotorblades, a 4130 chromoly-steel main frame, a full cabin enclosure, full instrumentation, ground-handling wheels, manuals (digital). Rated a 9+ inside and out (excellent). No rust or corrosion; never damaged. Always hangar-kept. About 150hrs TTAF; 3hrs engine SMOH. Paint scheme: yellow exterior, black-red interior. Located in Texas. Can be picked up or shipped anywhere in the world.

SPECIFICATIONS:
Length: 22½'; height: 6'1"; width (across skids): 6'4"; empty weight: 450 lbs; max. payload: about 350 lbs; gross weight: about 800 lbs; main rotor diameter: 20¼'; main rotor construction: composite; engine/horsepower: Yamaha Genesis130/138; max. speed: 92+ mph; cruise: 80 mph; VNE: 105 mph; rate of climb: 1100 fpm; fuel capacity: 8 gal.; flight duration: 2.5 hours; max. hige: 7,500 ft; max. hoge: 5,500 ft; max. altitude: about 11,000 ft.

PRICE: Only $79,995 No trades

CONTACT:
Phone 410-668-2757 from 3pm-8pm EST weekdays, or leave message. To write us, please use the Form below.

| | |
| --- | --- |
| Name | |
| E-mail | (check for accuracy) |
| Phone | |
| Cell phone | |
| Fax | |
| Model | (identify item of interest) |
| Subject | |
| Your Message | |
Back to: Top | Hot Specials Home