World's finest single-seater!
MH1 Single-Seat Helicopter—Ready To Fly!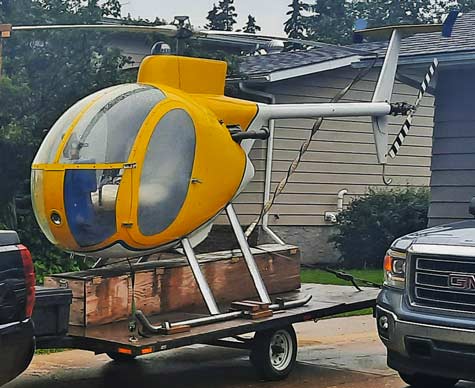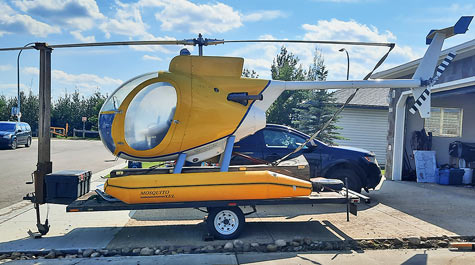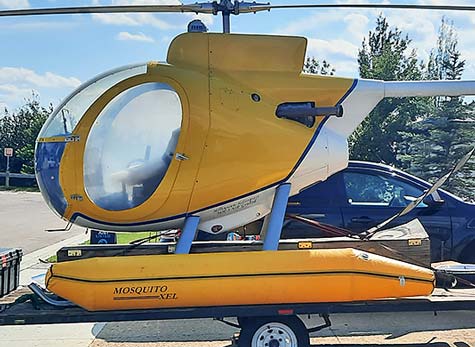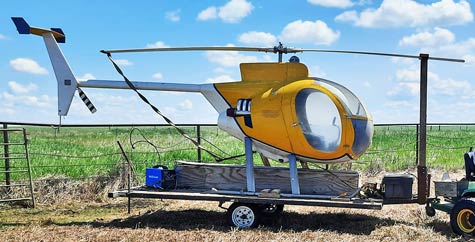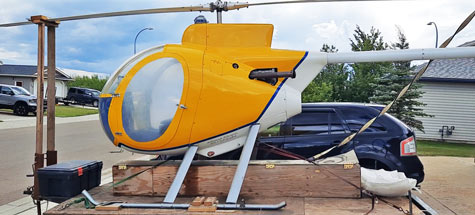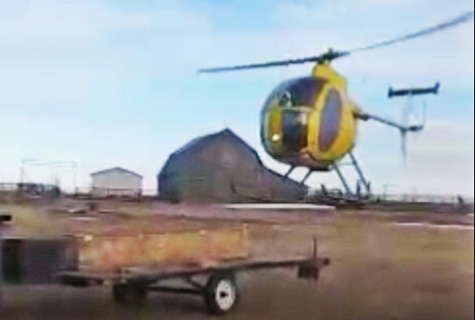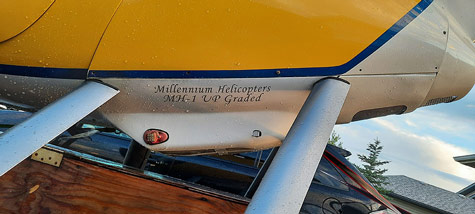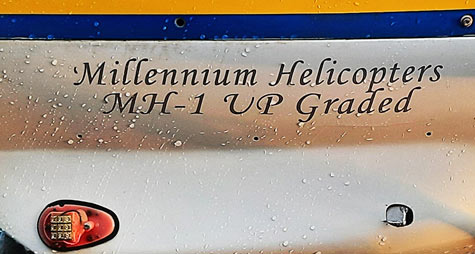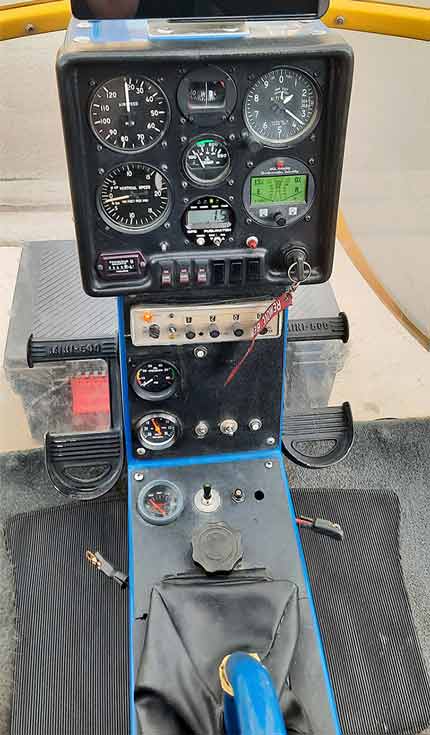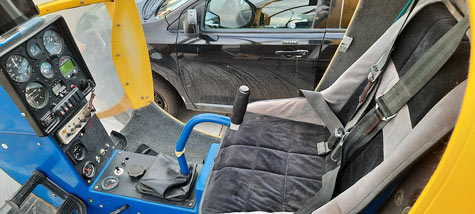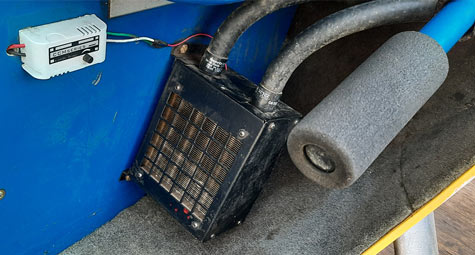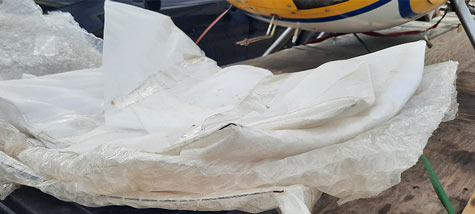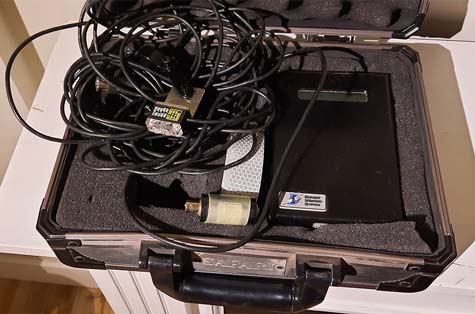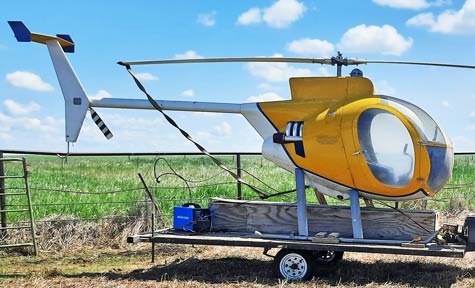 DESCRIPTION:
MH-1 Single-Seat Helicopter. Originally a Mini-500, this helicopter was fully upgraded to an MH-1 with all the latest parts and upgrades, including a powerful Yamaha 973cc/100hp 4-stroke engine and an upgraded main- and tail-rotor transmission. The conversion to an MH-1 was done from 2015 to 2022. It was first flown as an MH-1 for about an hour in January 2022. Total time since new: 35 hours. Received its original Airworthiness Certificate in 2011. The MH-1 can accomodate a taller and heavier pilot than even most 2-seaters on the market. Purchase of this MH-1 includes a road-ready trailer and a set of floats for water take-off and landing.

Features include: composite main rotorblades; a comfortable full-cabin enclosure; doors; full instrumentation; a Mode-C Transponder; an MGL Digital Rotor Tach; a digital fuel-flow gauge; lighting; the original Mini-500 manual.
Very good condition inside and out. Although flight-ready, the main rotor blades require tracking and balancing since its MH-1 conversion. Owner has available for purchase a DSS microbalancer. Paint (yellow, white and blue) is new (has slight imperfections). Also, the cockpit glass is lightly scratched, but all new cockpit glass stiill in its original packaging and ready to install is included. Always stored indoors. Never in an accident.

Located in Canada. Helicopter can be shipped anywhere in the world, or owner will deliver to the U.S. or Canada for fuel and the cost of economy motels. Owner is selling because he is leaving for 18 months on a job at sea; plus, he is focused on restoring his Enstrom helicopter.

Click to see a hover video of this MH-1

SPECIFICATIONS:
Length: 22½ ft; height: 8 ft; width: 5¼ ft.; rotor diameter: 19 ft.; empty weight: 587 lbs; max. payload: about 475 lbs; engine/horsepower: Yamaha 4-cycle, 973cc/100hp; max. speed: 130 mph; cruise: 100 mph; rate of climb: 1100 fpm; fuel capacity: 14.7 gal.; flight duration: about 3 hours; max. altitude: 10,000+ ft.

PRICE: $29,500 with the trailer and floats No trades

CONTACT:
Phone 410-668-2757 from 2pm-8pm EST weekdays, or leave message. To write us, please use the Form below.

| | |
| --- | --- |
| Name | |
| E-mail | (check for accuracy) |
| Phone | |
| Cell phone | |
| Fax | |
| Model | (identify item of interest) |
| Subject | |
| Your Message | |
Back to: Top | Hot Specials Home