An experimental helicopter project:
SCORPION-133 Two-Seat Helicopteró98% Complete!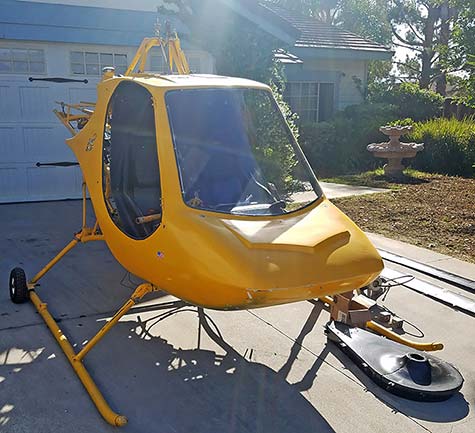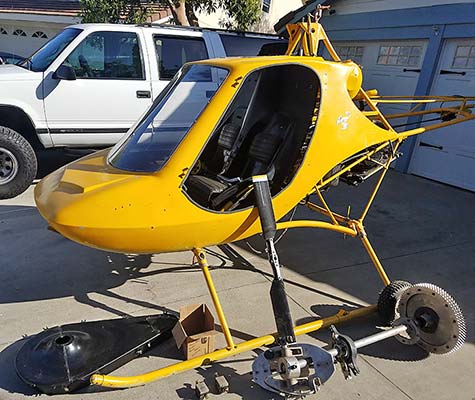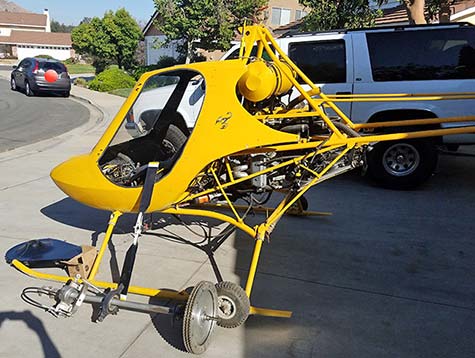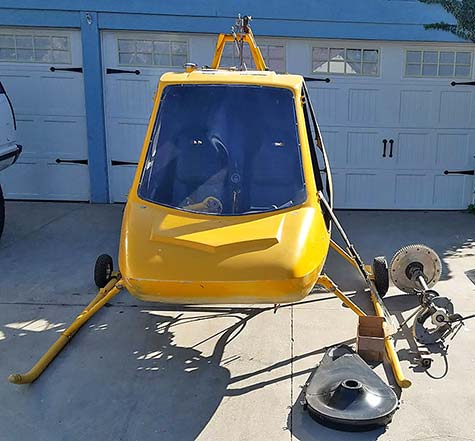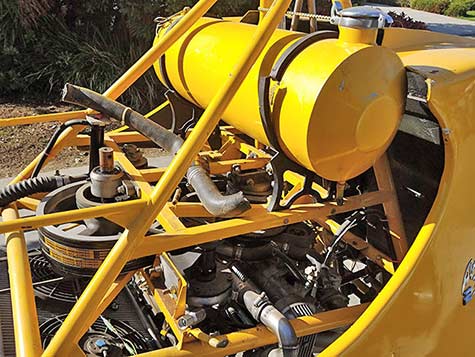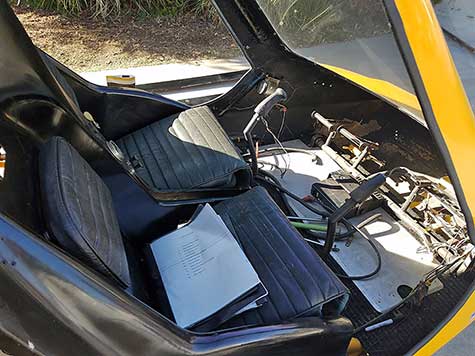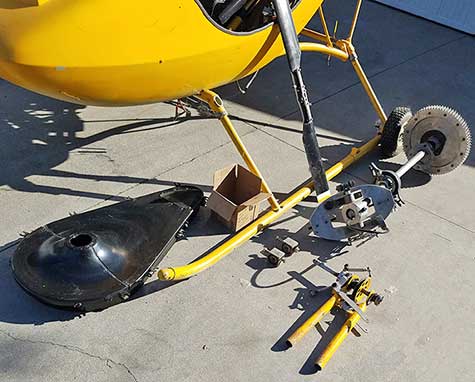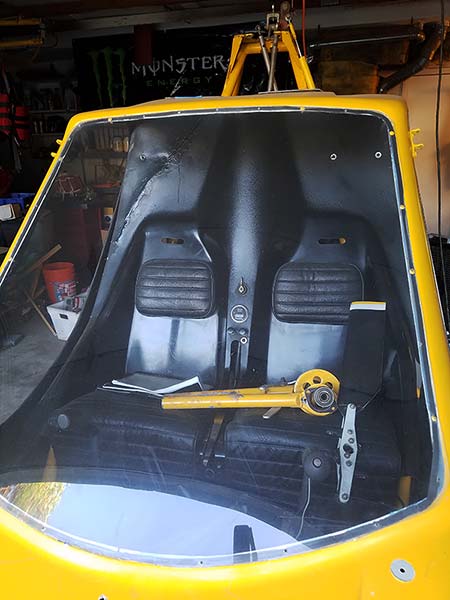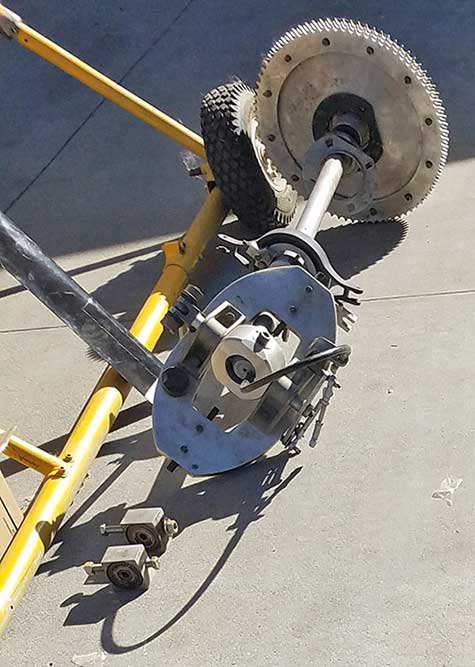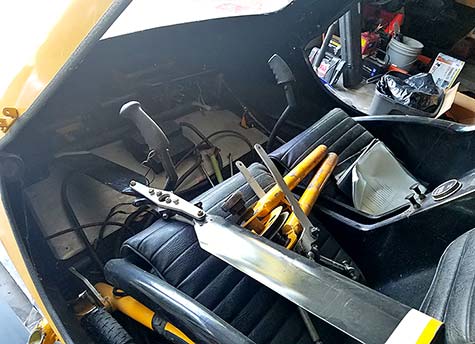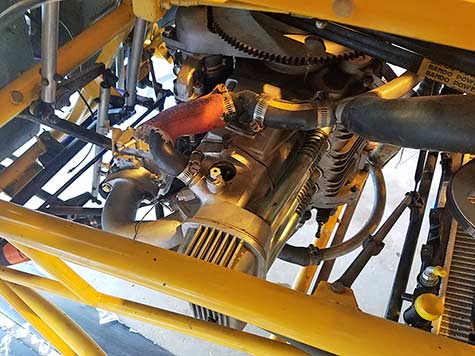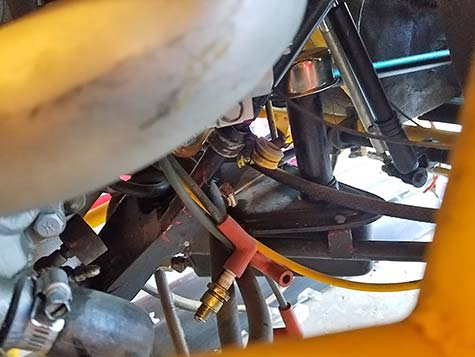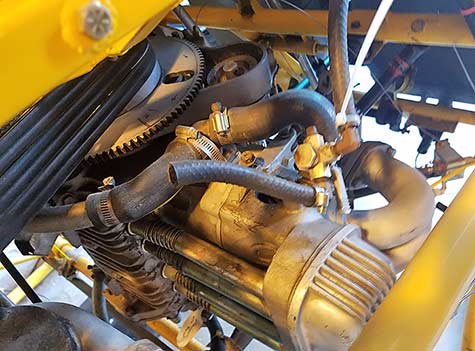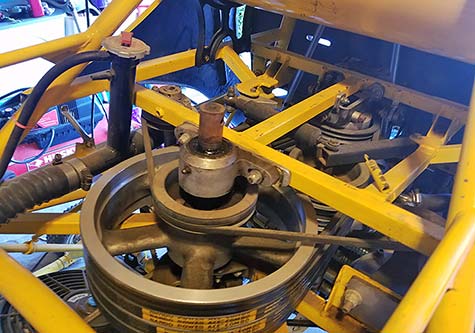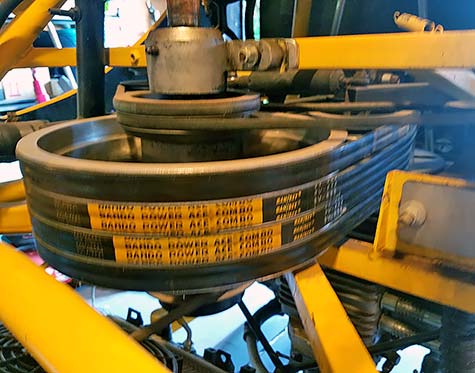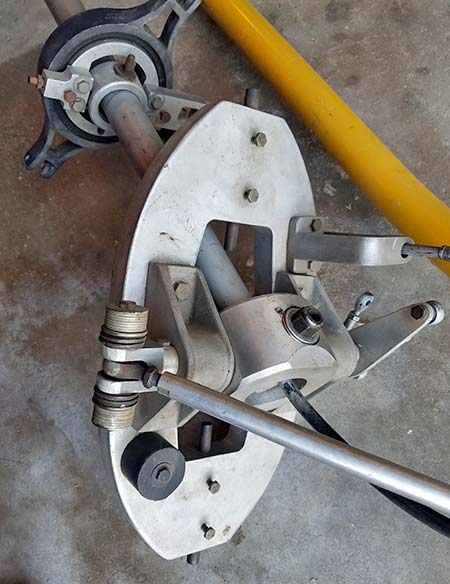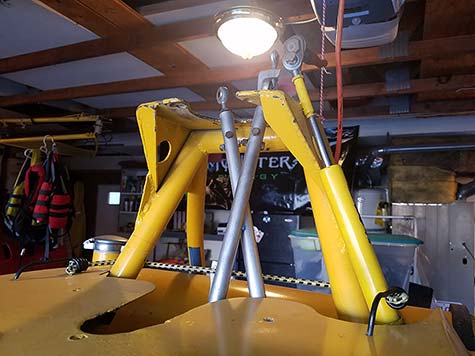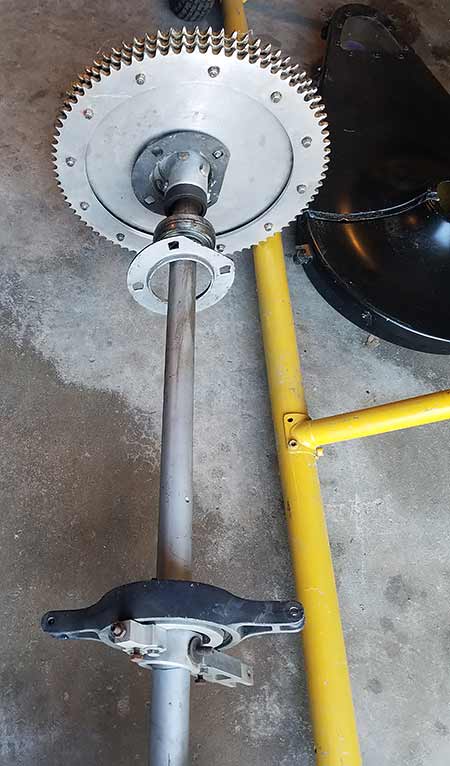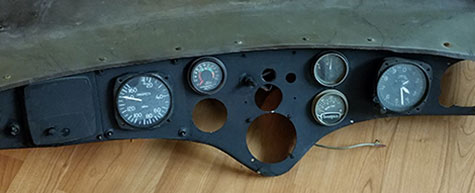 Below trailer is available with helicopter for only $500 extra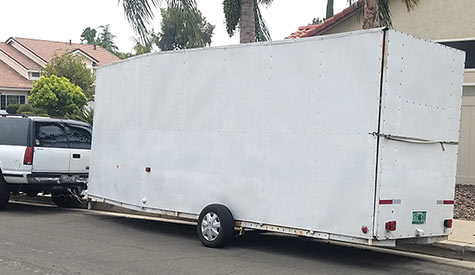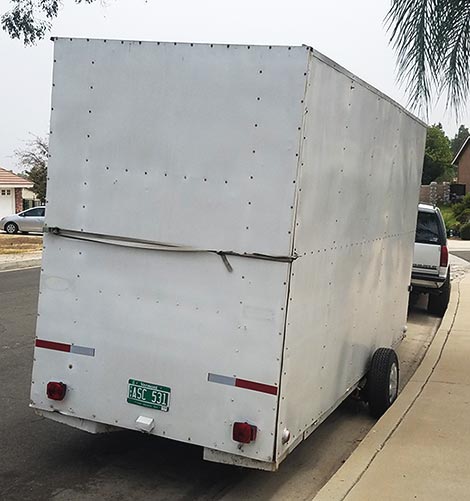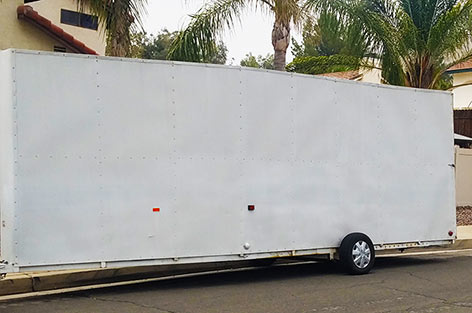 DESCRIPTION:
Scorpion-133 two-seat helicopter project. Upgrade of a 1975/76 Scorpion, this RotorWay Scorpion has the 4-cycle RW-133 engine. Engine has good compression and includes a new timing belt. Most of the parts and components are included to finish rebuilding this helicopter. It is in fair condition (a 6/10) and has always been stored indoors. Was flown in the 1990s and has about 50hrs total time. The manuals and prints are included for the rebuild. Features include: high-style skid struts, dual controls, plexiglass doors, metal main and tail rotorblades, ground-handling wheels, instrument panel with several instruments.
Work required: completing the helicopter will primarily require re-welding onto frame the last third of the tail boom (had been removed for storage); remounting the main rotorhead and main and tail rotorrblades; remounting the instrument panel; providing and wiring the missing instruments (available from Aircraft Spruce & Specialty); obtaining and installing a new tail-rotor control cable (approx. $175); re-installing the transmission. Helicopter is located in southern California.
Note that the fully enclosed trailer is available with this helicopter for only $500 extra. Come haul it away!

SPECIFICATIONS:
Passengers: 2; Length: 22'; Height: 7.5'; Width (cab): 4'; Rotor dia: 24'; Empty weight: 690 lbs.; Gross weight: 1,290 lbs.; Payload: 600 lbs.; Engine type/hp: RW133 4 cycle 135 hp engine; Range: 200+ miles; Speed (max): 105 mph; Speed (cruise): 80 mph; Service ceiling: 10,000'; Rate of climb: 900 ft/min

PRICE: $11,995 minus trailer, or $12,500 with trailer

CONTACT:
Phone 410-668-2757 from 3pm-9pm EST weekdays, or leave message. To write us, please use the Form below.

| | |
| --- | --- |
| Name | |
| E-mail | (check for accuracy) |
| Phone | |
| Cell phone | |
| Fax | |
| Model | (identify item of interest) |
| Subject | |
| Your Message | |
Back to: Top | Hot Specials Home