A powerful, high-performance 2-seat gyro:
TANGO-2 TWO-SEAT TANDEM GYROPLANE—READY TO FLY!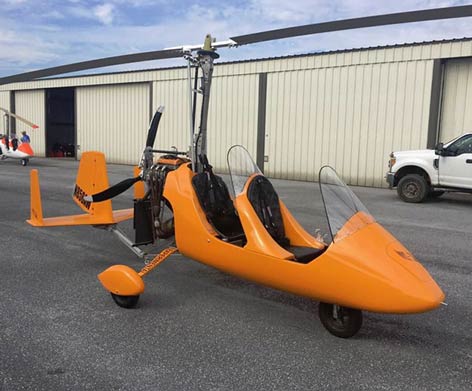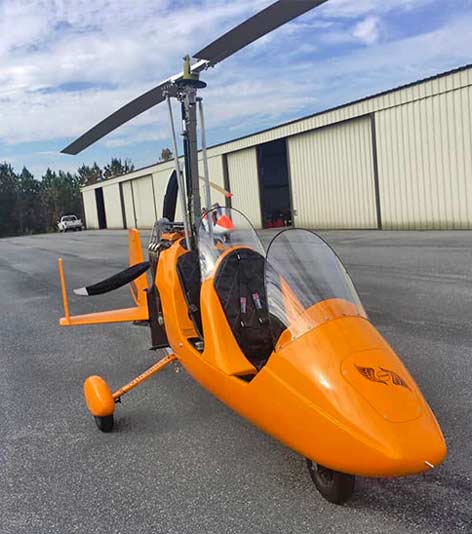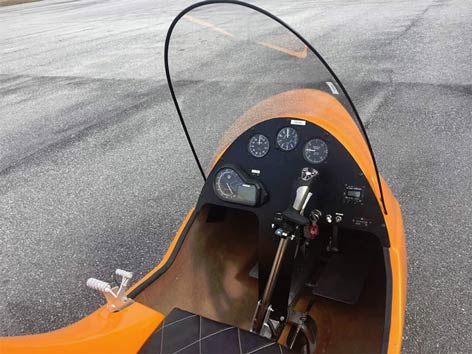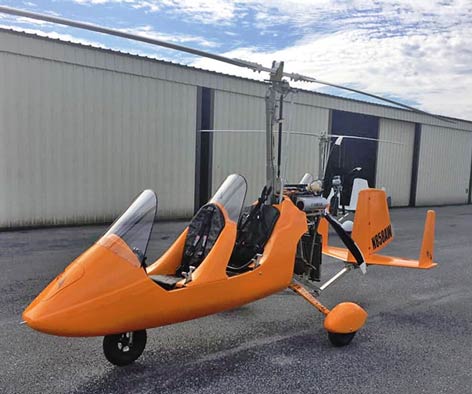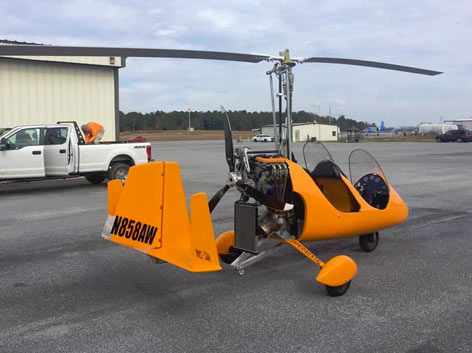 DESCRIPTION:
2018 Tango-2 Gyroplane. Below details are subject to change. Please inquire.
Specifications:
Engine: Yamaha YG series engine (3 cylinder – 1050cc) rated at appx. 120hp
PRSU: Proprietary (3:1 ratio) with Aluminum adapter plate
Instruments: ASI, VSI, Altimeter, Engine instruments (Engine Tach, Rotor Tach), Voltmeter, Dual USB, Hobbs hour meter.
Rotor blades: 28′ extruded aluminum (8.5″ chord)
Propeller: 69″ Scimitar-type (3 blade) Carbon Fiber with Stainless-steel leading edge
Body Components: Tub – fiberglass, seat pans – fiberglass, wheel pants – fiberglass
Frame: Stainless-steel with folding mast
Pre-Rotator: 2-step mechanical
Controls: Full dual controls
Performance:
Cruising Speed: 70-75mph
Lift Capacity: approx. 525lbs of passengers + machine with full fuel tanks
Rotor Speed during Cruise: AVG. 340-360RPM

PRICE: Only $46,500 No trades

CONTACT:
Phone 410-668-2757 from 1pm-7pm EST weekdays, or leave message. To write us, please use the Form below.

| | |
| --- | --- |
| Name | |
| E-mail | (check for accuracy) |
| Phone | |
| Cell phone | |
| Fax | |
| Model | (identify item of interest) |
| Subject | |
| Your Message | |
Back to: Top | Hot Specials Home