Fly a license-free ultralight helicopter:
COAXIAL 1-SEAT HELICOPTERóREADY TO FLY*!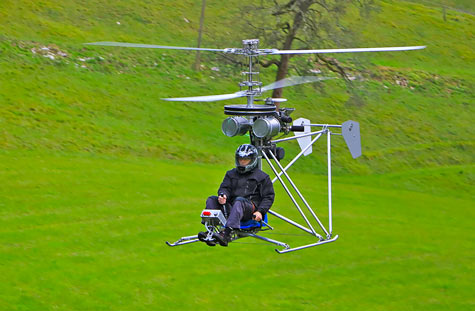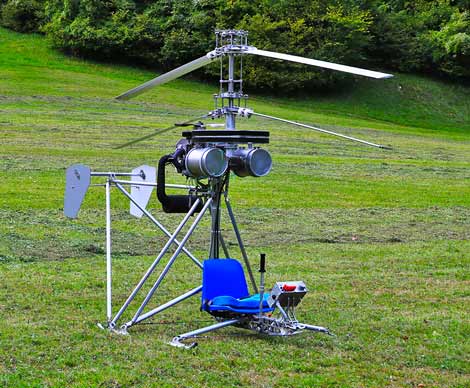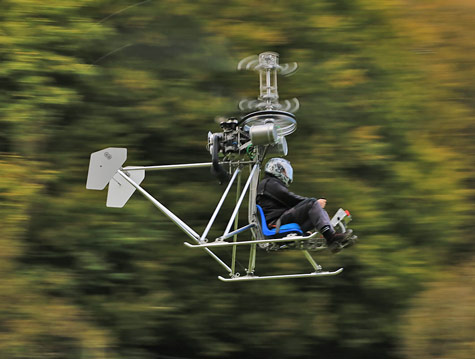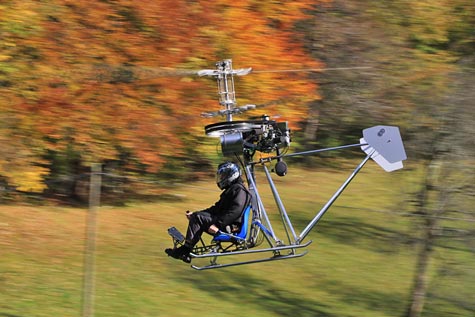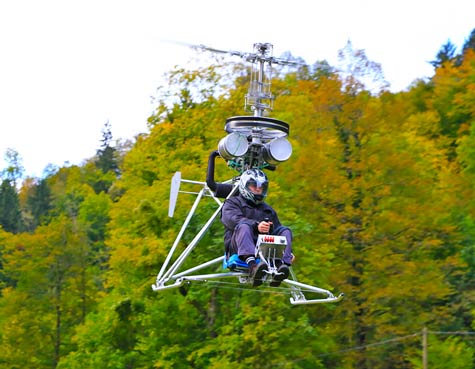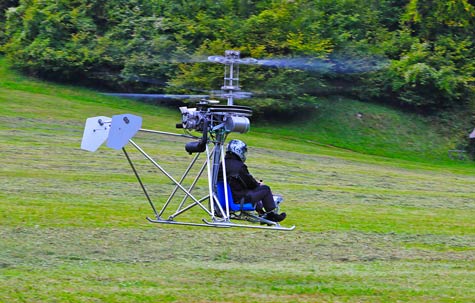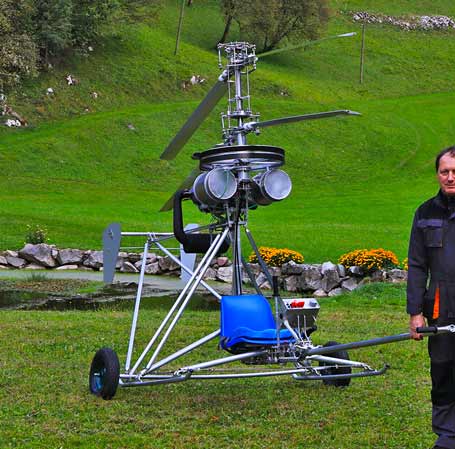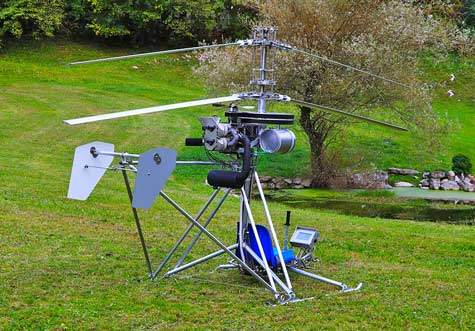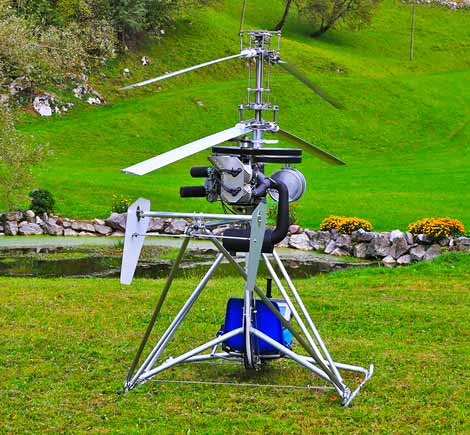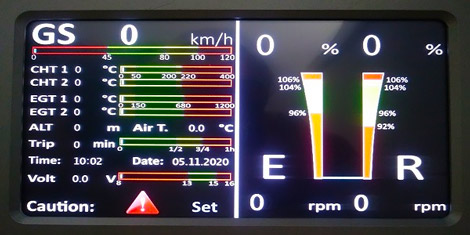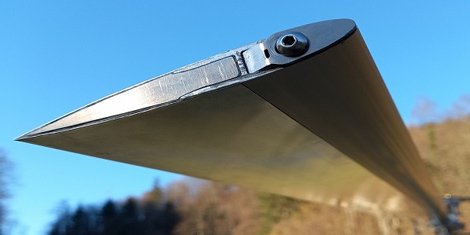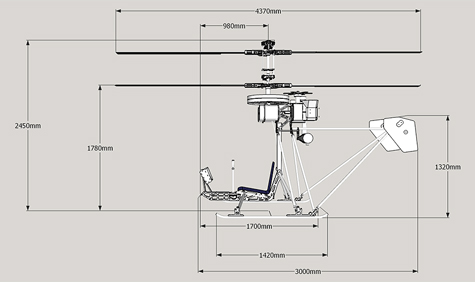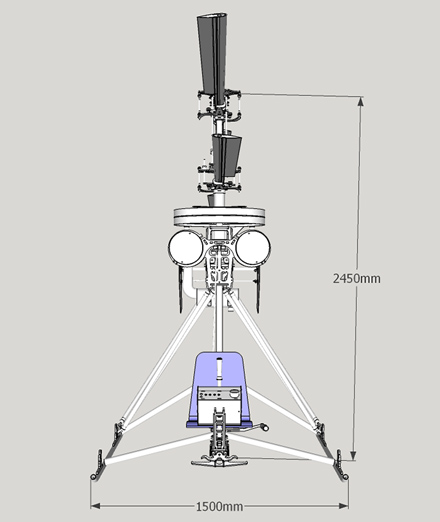 See this ultralight in flight...

DESCRIPTION:
A license-free ultralight coaxial helicopter. Not a kitóthis helicopter is sold fully built* and flight-tested! It is one of the world's lightest manned helicopters. Qualifying as an ultralight under FAR 103, it does not require a license or registration to fly.

THE ENGINE is a lightweight 60+hp MZ202 with an electric starter, an electric generator and dual ignition. THE TWIN ROTORBLADES are a durable aluminum-composite construction; the leading-edge spar is high quality extruded-anodized aluminum; stainless-steel bars provide reinforcement and correct blade balance. THE INSTRUMENT PANEL is a programmable 7" LCD color touchscreen with engine/rotor rpm, speed, altitude, cylinder head and exhaust gas temps., air temp., battery voltage, date and time, trip time.

In the coaxial design the counter-rotating twin rotors cancel torgue in a far more balanced manner than the single-main-rotor/anti-torque tail rotor design, giving the aircraft outstanding stability. Has a standard helicopter control system with cyclic and collective controls plus foot pedals for vertical, directional and yaw control. This helicopter is also capable of autorotation.

A reliable aircraft that will provide the thrill of helicopter flight at low operational and maintenance costs!
*Delivered with minor final assembly required

SPECIFICATIONS:
Length: 14.3 ft; Height: 8 ft; Width: 4.9 ft.; Rotor diameter: 14.3 ft.; Empty weight: 249 lbs; Max. take-off weight: 551 lbs; Max. pilot weight: 273 lbs; Engine/horsepower: MZ202/60+; Fuel capacity (ultralight limit): 5 gal.; Fuel burn at cruise: 4.5 gph; Max. speed: 62 mph (ultralight limit is 63 mph); Cruise: 50 mph; Flight duration (max): 1 hour; Range: 50 miles

PRICE: $37,500 + shipping. 50% payable upfront ($18.75K), balance due before shipment (about 60 days). Estimated shipping cost: $4K.

CONTACT:
Phone 410-668-2757 from 2pm-8pm EST weekdays, or leave message. To write us, please use the Form below.

| | |
| --- | --- |
| Name | |
| E-mail | (check for accuracy) |
| Phone | |
| Cell phone | |
| Fax | |
| Model | (identify item of interest) |
| Subject | |
| Your Message | |
Back to: Top | Hot Specials Home