A completely unique one-of-a-kind project!
VTOL (Vertical Take-Off & Landing vehicle)—nearly complete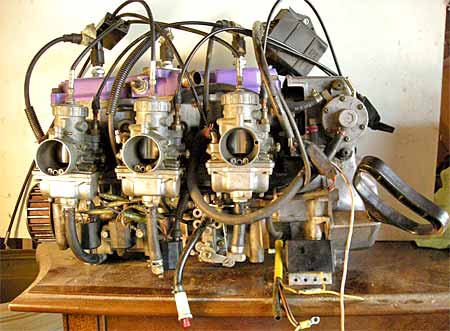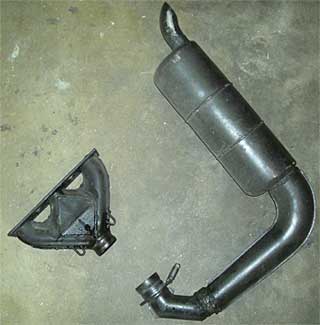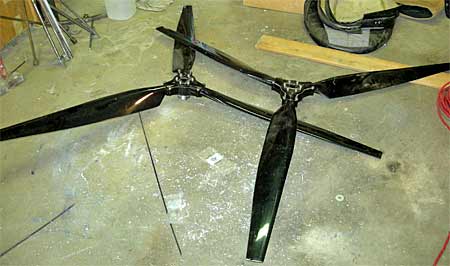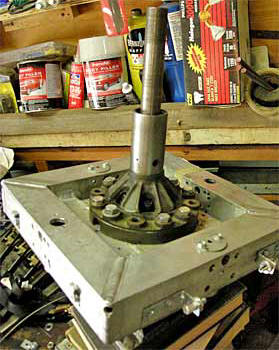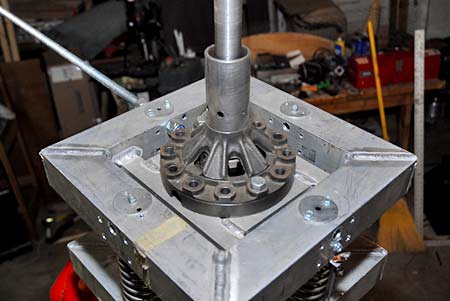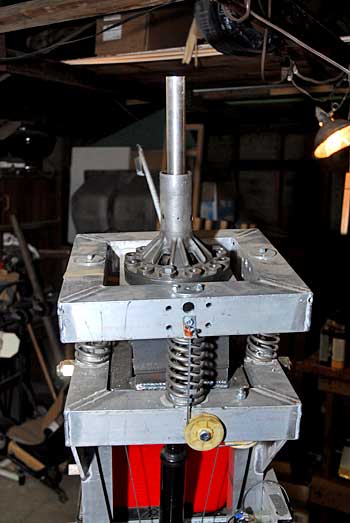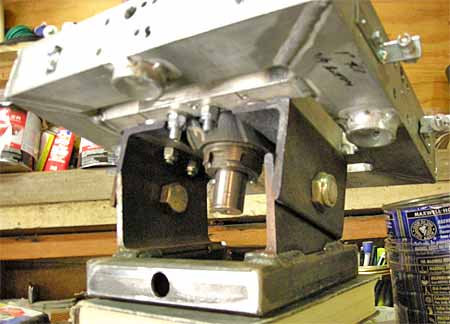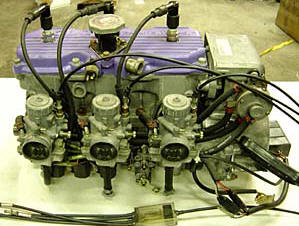 DESCRIPTION:
This group of parts were used for an experimental VTOL (Vertical Take-Off & Landing vehicle).
The parts are being offered separately or as a package.
ENGINE: The engine is a high-power, yet lightweight 3 cylinder, 2 cycle Fuji Polaris 95 hp XLT ("Xtra Lite Triple"), 580cc, water-cooled engine. Comes with throttle and choke cable, Oil reservoir, Exhaust manifold and muffler, Radiator and RPM Gauge. A great value! Price: only $2,750
ROTORS: The 2 rotors (propellors) are each 3-bladed Powerfins, 76" diameter. Price: only $1,100 for both
DIFFERENTIAL: This is a modified differential that provides two counter-rotating concentric axes, as seen in the picture. Certainly an awesome component to any vtol and/or coaxial project. Price: only $500
GIMBLE: The gimble head is crafted of steel. Mounted inside the gimble is a Subaru differential that was re-designed to accommodate a counter-rotating single-axis shaft, which enables both props to remain in perfect alignment. Price: only $800
ENTIRE PACKAGE: The overall design employs counter-rotating props, eliminating the need for a tail rotor and dramatically reducing the size of the craft. A drive shaft mounted between the differential and the sprocket shaft was also custom made and incorporates 2 pillow block bearings and a large sprocket. The entire package includes all the above items plus gauges (rpm, fuel and temp). Everything is in excellent condition. Price: only $4,750 for everything

PRICE: Only $4,750 for all the above

CONTACT:
Phone 410-668-2757 from 1pm-7pm EST weekdays, or leave message. To write us, please use the Form below.

| | |
| --- | --- |
| Name | |
| E-mail | (check for accuracy) |
| Phone | |
| Cell phone | |
| Fax | |
| Model | (identify item of interest) |
| Subject | |
| Your Message | |
Back to: Top | Hot Specials Home