A superb, high-performance 2-seat gyro:
CAVALON 2-SEAT SIDE-BY-SIDE GYROPLANE—READY TO FLY!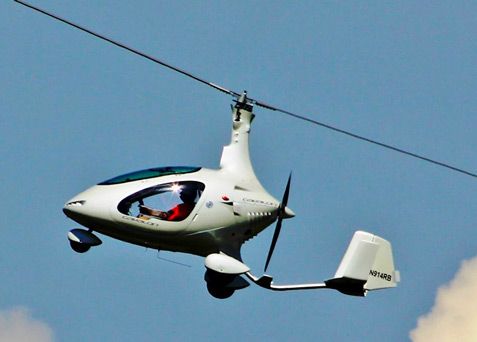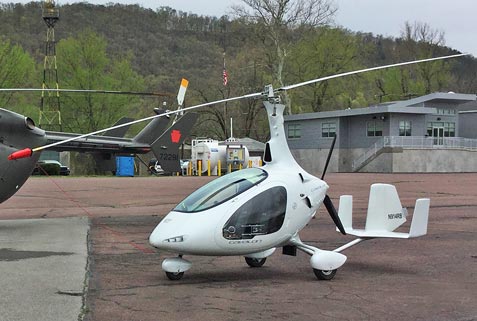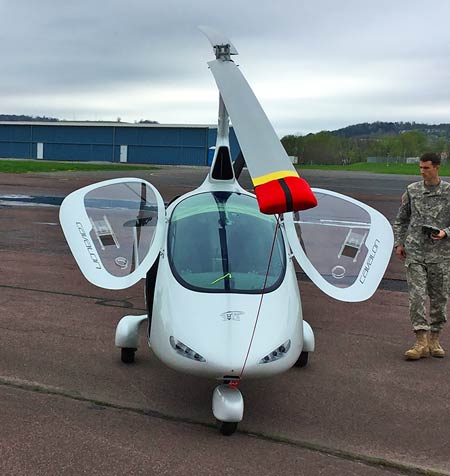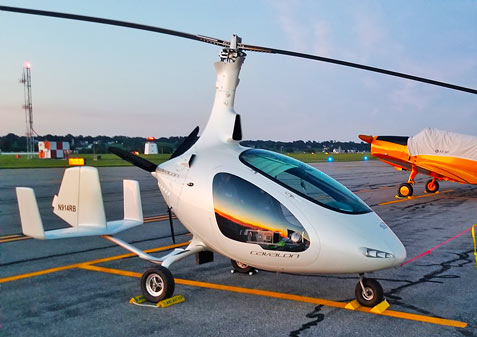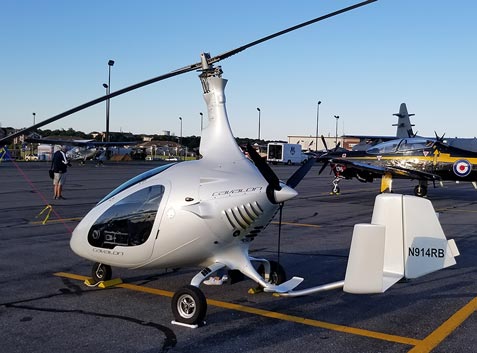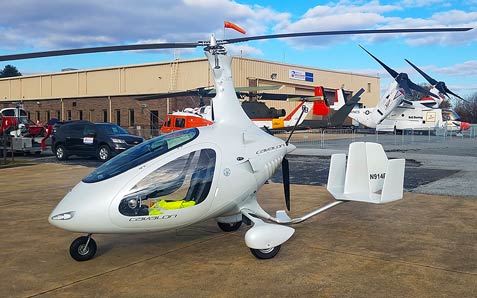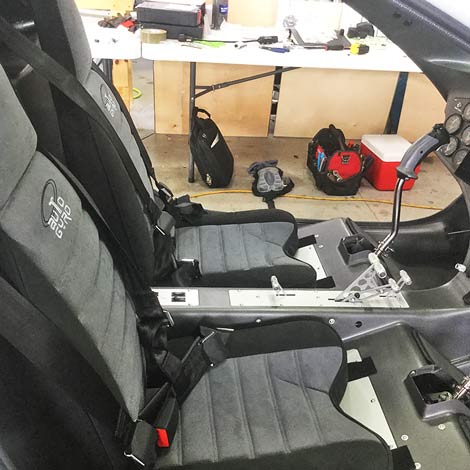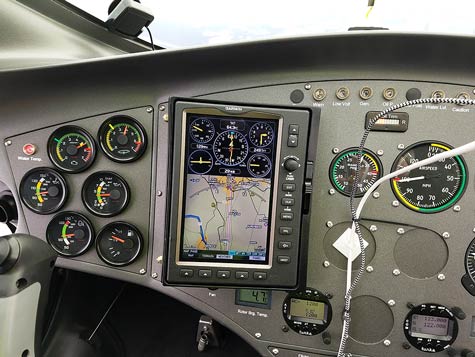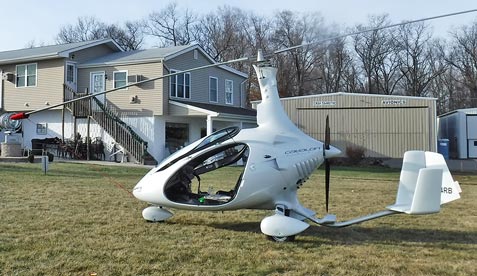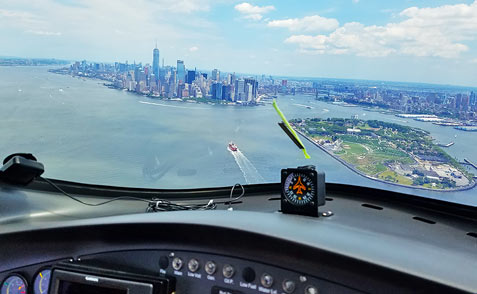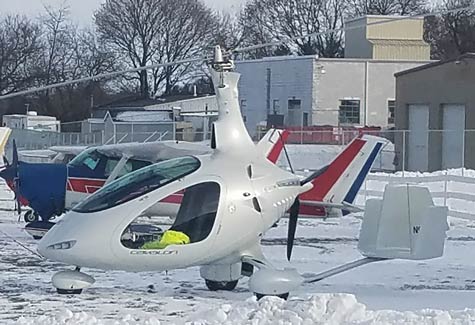 See a brief flight video of this gyroplane...

DESCRIPTION:
2016 Cavalon two-seat side-by-side gyroplane, very good condition and ready to fly! 1014hrs.TT. This is an exceptionally beautiful, world-class, high-performance gyroplane. Located in Pennsylvania. Delivery possible to nearby states.
Features:
•Full instrumentation & gauges (engine & rotor RPM, hour meter, ASI, VSI, altimeter, card compass, electric fuel level, turbo boost, oil pressure, oil & water temp., trim pressure) •Avioinics (Mode S transponder, radio with dual channel monitor, intercom, 696 Garmin GPS, ADS-B in and out with uAvionix EchoUAT and SkyFYX) •Dual controls with removable sticks •Adjustable rudder pedals •Pneumatic 4-way trim control •Rotor brake •Prerotator with safety lock •Hydraulic main wheel brakes with locking parking brake •Cabin heater •Alcantara 2-tone (black & grey) seats with electric heat and air lumbar support •Quick removable doors with fresh-air vents •Tinted windshield with sun shade •Storage behind both seats •Floor mats •12-volt accessory plug •Wheel pants (removed) for front and main gear •Keel fin (protects propellor) •Quick drain (installed) for easy oil change.

Specifications:
• Engine: 115hp Rotax 914UL Turbocharged, 4 cyl/4 cycle, dual ignition
• Powerful mechanical/pneumatic prerotator
• Rotor: aluminum (28.6ft., 8.4m diameter)
• Propeller: HTC 3 bladed carbon-fibre
• Body: extremely strong glass + carbon monocogue structure
• Color scheme: oryx white, tinted windscreen + sun shade
• Fuel capacity: 26 gallon (burns less than 5 gals./hr.)

Performance:

| | |
| --- | --- |
| Empty weight | 683 lbs/310 kg |
| Maximum take-off weight | 1234 lbs/560 kg |
| Maximum speed VNE | 99 mph/160 kmh |
| Cruise speed | 90 mph/145 kmh |
| Minimum speed | 25 mph/40 kmh |
| Takeoff roll | 357 ft/110 m |
| Flight range | 360 miles/579 km |
| Service ceiling | 12000 ft/3.66 km |
| Maximum climb rate | 1000 fpm/5.1 m/sec |
Click to see an overview with owner's comments
Click to see a Cavalon brochure
Click to see a review of the Cavalon
Click to see a brief flight video of this Cavalon

PRICE: Only $79,995 This is a signifcant drop in price

CONTACT:
Phone 410-668-2757 from 2pm-8pm EST weekdays, or leave message. To write us, please use the Form below.

| | |
| --- | --- |
| Name | |
| E-mail | (check for accuracy) |
| Phone | |
| Cell phone | |
| Fax | |
| Model | (identify item of interest) |
| Subject | |
| Your Message | |
Back to: Top | Hot Specials Home