Custom-Built Power, Comfort & Performance:
'05 CHOP KING DELUXE MOTORCYCLE—Ready To Ride!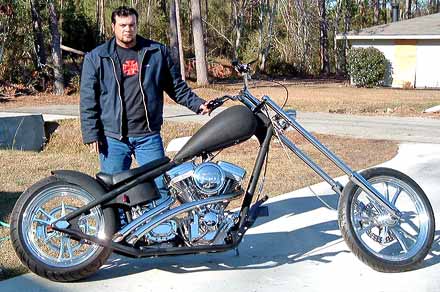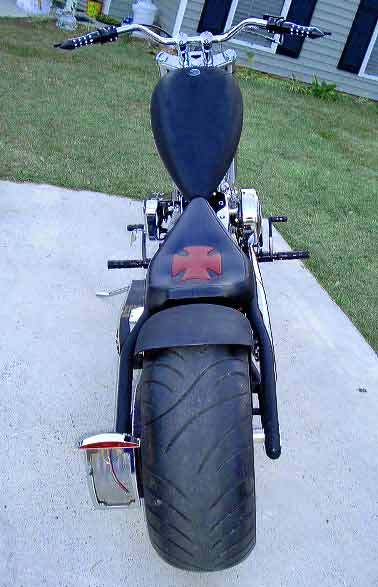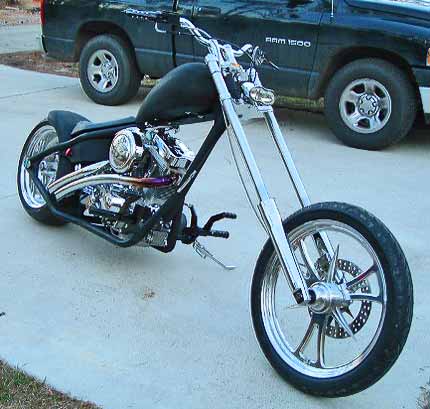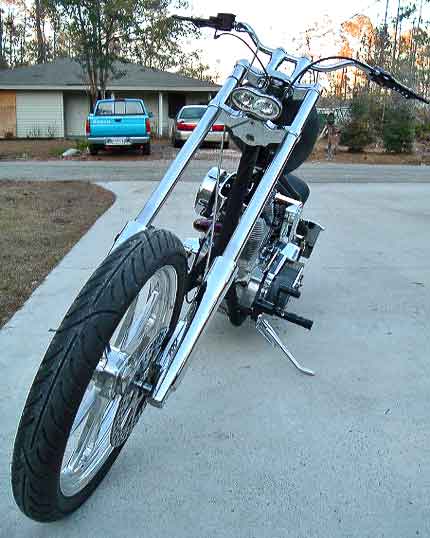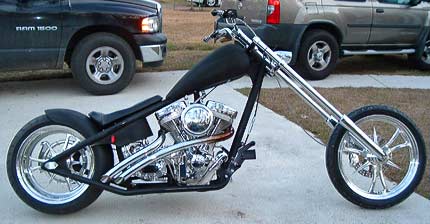 DESCRIPTION:
Southern Motorcycle Works Custom-built 2005 "Chop King Deluxe." Powerful 100ci, 1640cc 105hp V-twin Rev-Tech Natural and Chrome Finish deluxe engine; BDL high-perfomance cable clutch; 6" up, 4" out rigid frame, American Suspension front end; 250mm rear tire; 6-speed transmission. Only 52 total miles. Very comfortable to ride. Color scheme: Harley Davison Wrinkle Black. Perfect brand-new condition. Always kept indoors. Comes with manuals (engine & drive), complete set of MSO's. NOTE: Bike only requires turn signals for registration, which are inexpensive and easy to install. This bike looks and rides great and attracts much attention! Ready to ride!

SPECIFICATIONS:
Engine type: 100ci 105hp V-twin Rev-Tech Natural and Chrome Finish deluxe engine; Bore x Stroke: 100ci, 1640cc; Ignition: Rev Tech; Transmission: 6-speed Prowler; Clutch: BDL cable, high-perfomance; Carburetors (2) 45mm Mikuni; Drive: 3" open BDL belt drive and belt final drive, long lasting; Brake/front: Wilwood; Front end: 45-degree rake with 12" over stock; Front suspension: spring/oil; Rear suspension: rigid; Rear tire size: 250mm; Frame: 6" up, 4" out, rigid; Overall length: 9.5'; Seat height: 22"; Wheelbase: 7' 3"; Dry weight: 540 lbs; Fuel capacity: 4.7 gal; Acceleration: fast!!!

PRICE: Only $15,900

CONTACT:
Phone 410-668-2757 from 1pm-7pm EST weekdays, or leave message. To write us, please use the Form below.

| | |
| --- | --- |
| Name | |
| E-mail | (check for accuracy) |
| Phone | |
| Cell phone | |
| Fax | |
| Model | (identify item of interest) |
| Subject | |
| Your Message | |
Back to: Top | Hot Specials Home