World's finest single-seater!
MH1 Single-Seat Helicopter—Ready To Fly!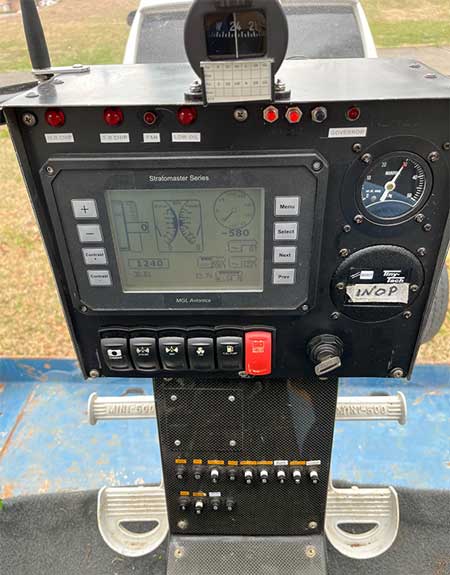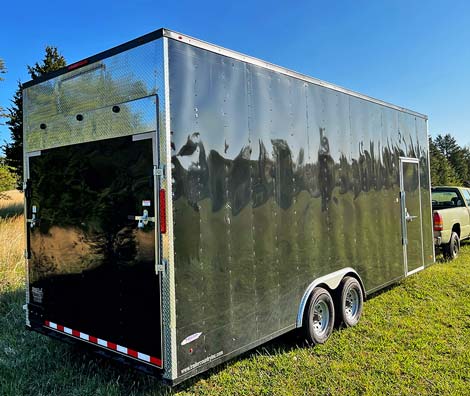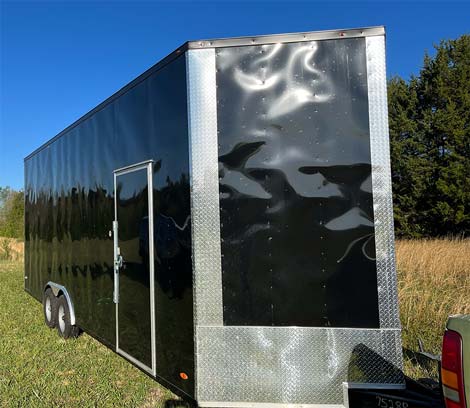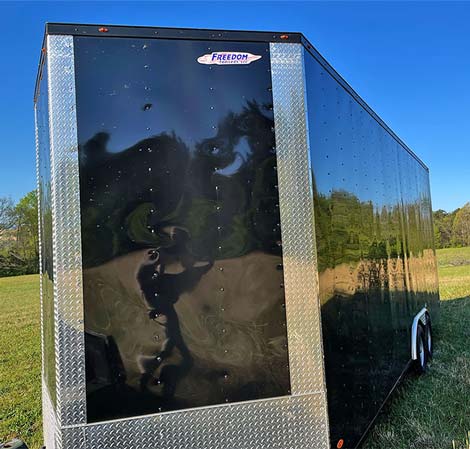 DESCRIPTION:
MH-1 Single-Seat Helicopter, 2011 Model. Powered by a powerful Yamaha Genesis hi-torque 120hp 4-stroke engine (recently started). Received its Airworthiness Certificate in 2011 and a fresh Annual March, 2022.. The MH-1 can accomodate a taller and heavier pilot than even most 2-seaters on the market.

Features include: composite main rotorblades; a StratoMaster glass instrument panel; a comfortable full-cabin enclosure; doors; an enhanced flex-shaft tail rotor drive; mast-support system; lighting (nav., landing, tail, strobe); manuals & prints. Also, a Robinson R22 governor is installed, but needs to be set up (programmed). Very good condition. Always hangared. Never in an accident. NOTE: enclosed trailer shown in photos can be purchased at an additional cost (see "Price" below). It is an 8.5' wide x 24' long x 9' high Freedom V-nose trailer.

Located in Tennessee. Helicopter can be shipped anywhere in the world. Owner can deliver within U.S. for expenses + 75 cents per mile.

See 4 flight videos of this MH-1 online at:
https://www.youtube.com/watch?v=jMOEPHtqxtI
https://www.youtube.com/watch?v=otkdoYTZjIw
https://www.youtube.com/watch?v=iySNC9wVkbw
https://www.youtube.com/watch?v=BdglOm_tw-Y

SPECIFICATIONS:
Length: 22½ ft; height: 8 ft; width: 5¼ ft.; rotor diameter: 19 ft.; empty weight: 587 lbs; max. payload: about 500 lbs; engine/horsepower: Yamaha Genesis 120/120; max. speed: 132 mph; cruise: 100 mph; rate of climb: 1100 fpm; fuel capacity:14.7 gal.; flight duration: about 3 hours; max. altitude: 10,000+ ft.

PRICE: $39,995 minus the trailer or $52,995 with the trailer

CONTACT:
Phone 410-668-2757 from 2pm-8pm EST weekdays, or leave message. To write us, please use the Form below.

| | |
| --- | --- |
| Name | |
| E-mail | (check for accuracy) |
| Phone | |
| Cell phone | |
| Fax | |
| Model | (identify item of interest) |
| Subject | |
| Your Message | |
Back to: Top | Hot Specials Home