Performance Enhanced!
MINI-500 One-Seat Helicopter—Complete!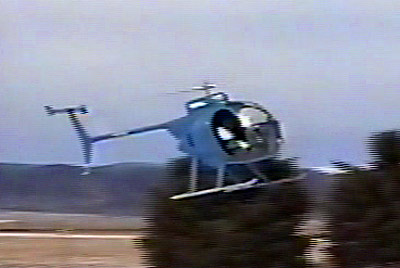 DESCRIPTION:
Save on one of the world's most popular single-seat helicopters. A low-time, complete 1996 Mini-500. Includes a Rotax 582 with PEP (Performance Enhancement Pkg.), strut stiffeners, Computerized Engine Info System, updated voltage reg., full instrumentation, shaft-driven tail rotor, fitted doors, a comfortable full cabin enclosure. Only 19hrs.TT. Various update bulletins complied with. Seat, which was recently painted red, includes the cushions (top photo). Requires re-mounting of the main and tail rotorblades (included with helicopter); re-mountng of the cyclic stick (included) in the new metal plate; fuel and other lines (tubing) will likely need to be replaced. A mechanic must go through aircraft to determine what other work is required to make it flight-worthy. Fair condition; has not flown for several years. Engine last started February, 2019. Painted royal blue. Includes all manuals. Also includes a DSS micro balancer. Ready for pickup or delivery. Reason for sale—owner needs the funds.

SPECIFICATIONS:
Length: 22½ ft; height: 8 ft; width: 5¼ ft.; empty weight: 450 lbs; max. payload: about 390 lbs; horsepower: 80+; max. speed: 115 mph; cruise: 75 mph; VNE: 150 mph; rate of climb: 1100 fpm; flight duration: 3 hours; max. altitude: about 10,000+ ft.

PRICE: Only $13,995 No trades

CONTACT:
Phone 410-668-2757 from 3pm-8pm EST weekdays, or leave message. To write us, please use the Form below.

| | |
| --- | --- |
| Name | |
| E-mail | (check for accuracy) |
| Phone | |
| Cell phone | |
| Fax | |
| Model | (identify item of interest) |
| Subject | |
| Your Message | |
Back to: Top | Hot Specials Home